Erich Honecker, the East German leader, will make a brief visit after his four-day visit to Mexico, Granma said Mr. Honecker would be stopping off on the invitation of Fidel Castro, the Cuban leader, May 30, 1980.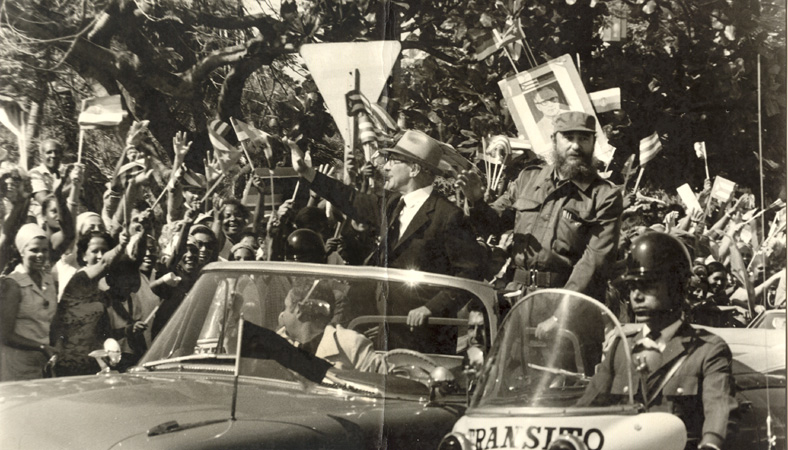 Artist: Korda, Alberto
Material: Original, Vintage stamped and described, Silvergelatineprint on paper
Size: 20,5 x 37 cm
Date: 1980
Country: Cuba
Thanks for your request! We will come back to you shortly.