Che reading Goethe during the fight against Batistas troops in Las Villas in the camp Caballete de Cazas 1958.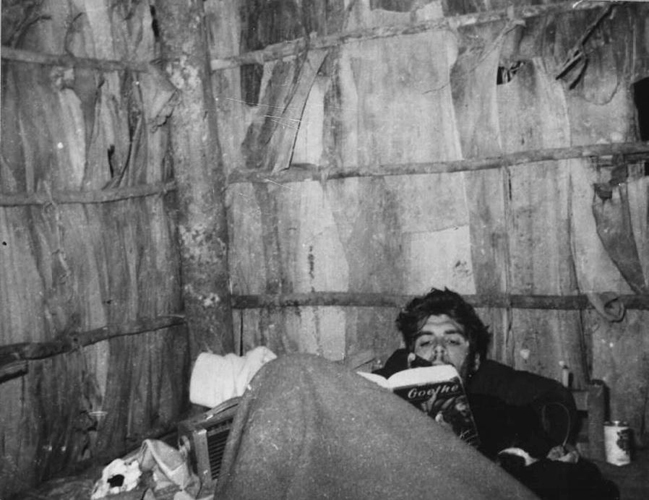 Artist: Meneses
Material: Original, Vintage stamped and described, Silvergelatineprint on paper
Size: 17,5 x 22,5 cm
Date: 1958
Country: Cuba
Thanks for your request! We will come back to you shortly.