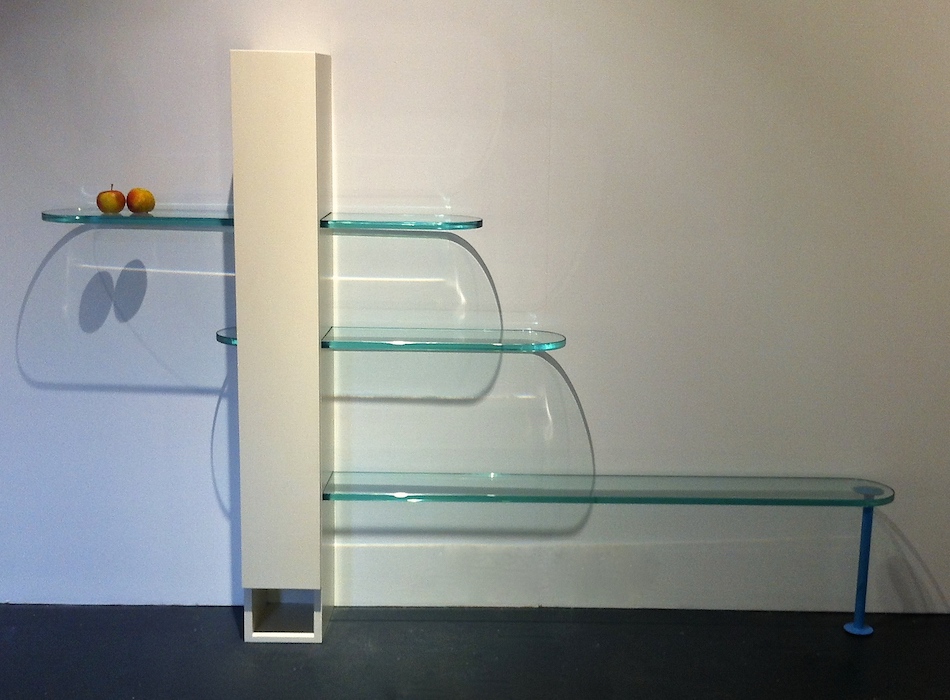 Andrea Branzi for Alchimia Coll. "BAUHAUS 1". This piece was exhibited in the MUSÉE DES ARTS DÉCORATIFS ET DU DESIGN BORDEAUX, FRANCE from Oct. 10 2014 – Jan. 25 2015 for:
ANDREA BRANZI, PLEASED TO MEET YOU. 50 ANS DE CRÉATION.
Artist: Branzi, Andrea
Material: painted wood, polished glass; wooden pillar can be opened to the front. Sambonet, Alchimia, p. 55 No. 80. Bangert, Italienisches Möbeldesign, p. 8.
Size: 210 x h 150 cm
Date: 1979
Country: Italy
Thanks for your request! We will come back to you shortly.