Miss Piggy – wanna swap your ring?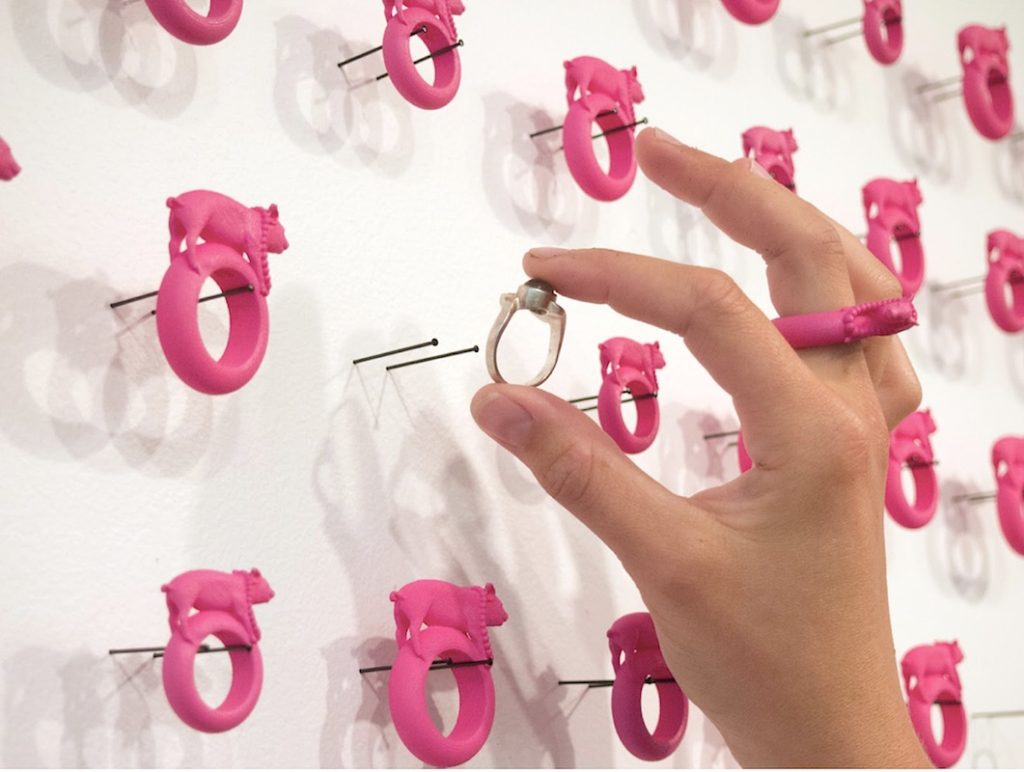 Artist: Noten, Ted
Material: Red plastic ring decorated with a pig
Date: 2010, on the wall hung 500 pink rings ( Miss Piggy ), 3D printed, to be taken and replaced by your own ring. MOCA TOKYO 2010
Country: The Netherlands
Thanks for your request! We will come back to you shortly.