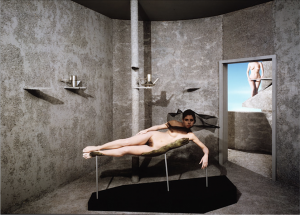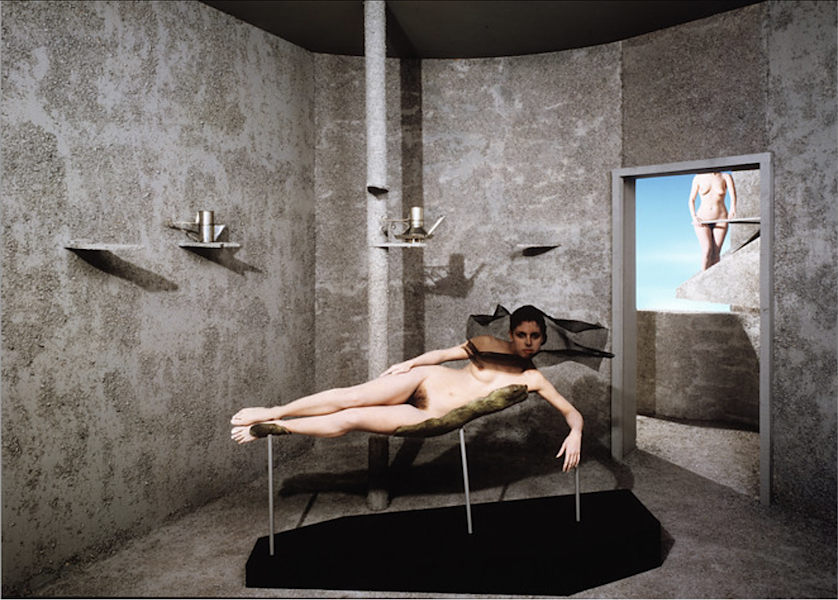 1949 Giancarlo Maiocchi was born.
1964-1970 Various experiences as photographic assistant, musician.
1971 OCCHIOMAGICO was created.
1972-1978 Expressive research through the resetting to zero of traditional photographic languages.
In 1978 the first demonstration on the illusion of the Photo at the "Il Diaframma" Gallery in Milan. Exhibition of "La Porta di Niepce", an 100×200 cm crystal glass monolith, containing two photographic images, one black and white and one in colour, taken from the same negative.
1979-1984 Birth of the Post- and Neo-modern movement in Italy.
Occhiomagico participates in both the theoretical and practical activities of Multimedia groups, collaborates with Studio Alchimia, with architects such as Alessandro Mendini, Aldo Rossi and Ettore Sottssass Jr.
24 images are produced for the covers of the Domus magazine ("Paesaggi di Finzione").
Workshop in Venice at Palazzo Fortuny on the contamination that the photographic image has to undergo to be NEW PHOTOGRAPHY.
The five year period concludes with the artistic management of the Matia Bazar pop group, in which the new tendencies are experimented with: contaminating photography with painting, music, video and fashion.
[Occhiomagico: La Camere…Narciso (1982)]
1985-1988 Occhiomagico produces various exhibitions in Europe, where they refine the tendency to create utopian scenarios to be registered on photographic film.
Three-dimensional installations are produced, composed of photos, design objects, objets díart, video and holophonic music.
1989-1996 Production of two important exhibitions "Falso Movimento" (False Movement) and "Io non sono io, evidentemente" ("I am not me, evidently") with the intention of self exploration and developing a relationship with oneís own internal world: Myth and Magic, Silence and The Enigma.
***National and international awards for his professional work in 1985, 1989,1990, 1994.
***Lecturer since 1994 at the European Institute of Design in Milan, running a course on "Aesthetics and Ecstasy".
1998-2000 Production of "Covers", work on Memory where the Photo becomes the witness of the past century.
A cycle of lectures on digital photography and its new identity entitled "Changing and Glittering Mythology".
***Lecturer since 1999 at the Italian Institute of Photography in Milan, Italian Institute of Communication, the Ecole DíArts AppliquÈs Vevey – CH and Futurarium, Aesthetic School of Arts and Design.
2001-2002 Art direction for Biennale of Venice: Music Dance and Theatre. Production of "Mi Vida" work on women.
This text © occhiomagico
Photography: Documentation